Wayuu beach bags tell a story
Simple beach bags? no. When you carry a Wayuu Bag, you have a story to tell. You own a unique piece of art that was born in somebody's dream. These beach bags are all different; no one is like another.

Each Wayuu bag bears the identity of the artisan that created it. Piece by piece, the beach bags are adorned with intricate tribal patterns. , summon the knowledge of the Wayuu waver ancestors. As a result, the intricate crochet patterns comprise a vast collection dated centuries ago. Day by day, expert Wayuu weavers add more tribal designs to the Kanaas, their original pattern book.
Choosing the right beach bag for you
When you fall in love with a Wayuu Bag, the colors and patterns speak to you. Nobody knows what I mean unless they find that one beach bag they love. Wayuu artisans continuously create broad variety of patterns, styles, and color combinations. Thus, everybody can spot at least one beach bag they like.
Wayuu beach bags could quickly turn an everyday outfit into a fashion statement. They come in different shapes and sizes adorned with cute tassels or pompoms. You can find rare, extraordinary styles if you dig around.
Celebrities love Wayuu bags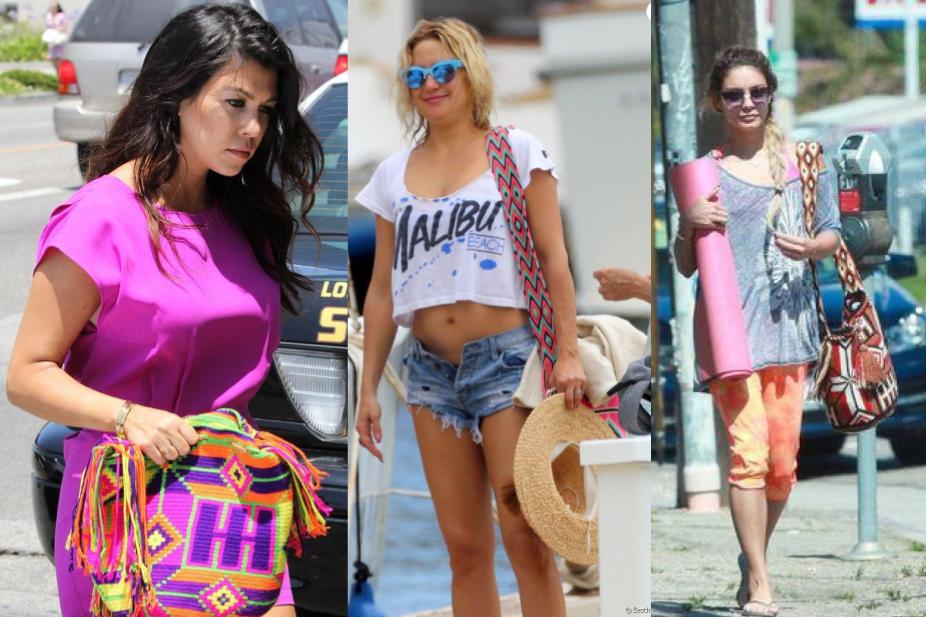 Many fashion icons like Katie Perry, Kourtney Kardashian, Vanessa Hudgens, Kate Hudson, Sofia Vergara, Shakira, and more, are huge fans of Wayuu bags. They wear them in different color combinations and even in cold weather. These beach bags are not exclusive to the beach; they look great strolling around the city.
How are you helping Wayuu communities
Another critical point is that women comprise the majority of the Wayuu artisan base. They each, depending on the region, have their original patterns and styles. Wayuu beach bags have created a way of sustainment for these communities; so every item you buy will contribute to their advancement. For the most part, these artisans entrepreneurs are also mothers head of household.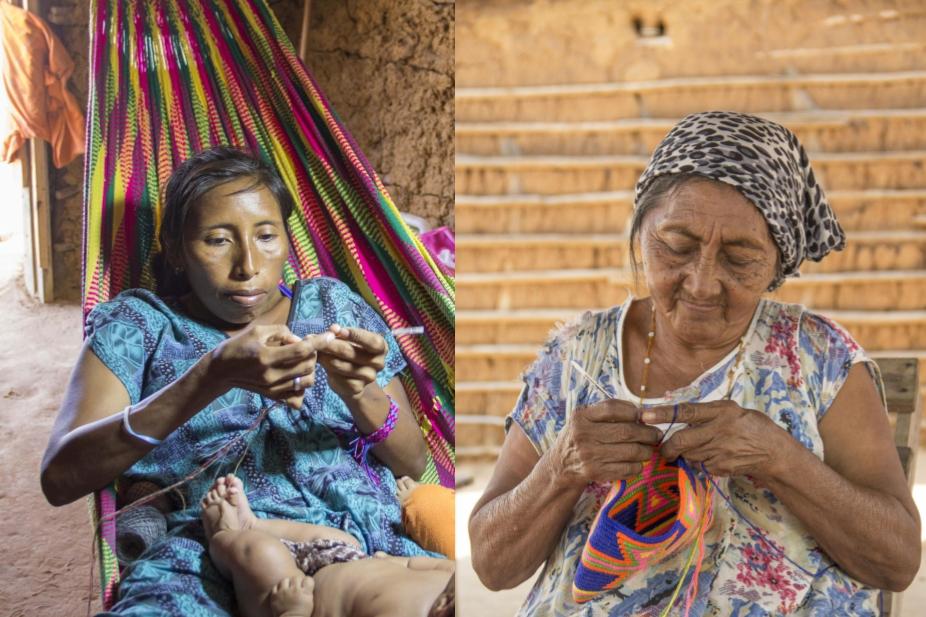 Stay tuned to learn more about these talented, hardworking indigenous community and their Wayuu beach bags!