You can always count on one of these Beautiful Wayuu Mochila Bags to add a pop of color and personality to  your everyday outfits.
Wear a Wayuu Mochila bag with a simple comfy outfit and turn it into a trendy sophisticated show-stopper. Choose any of our handmade handbags for a perfect shopping spree, lunch with friends, a work meeting, or a casual night out on the town. These bags are sure to spark conversation and the best thing of all, no one will ever have the exact same bag as yours!
Wayuu Mochila Bags are not just another fashion item, they are the ultimate artistic expression of an ancestral indigenous culture that lives in the northern peninsula of Colombia. These are all unique items made by hand by the Wayuu peolple of La Guajira, each is crocheted for many hours and the result is achieved with a technique that has been perfected for centuries. Wayuu Mochila Bags help preserve the Wayuu culture. We are proud to be able to showcase their products World Wide.
Some of our customers have been asking for a fashion blog with ideas on how to pair up their very beautiful Wayuu Mochila Bags.
Our team has put together some comfy sophisticated outfit inspirations that are complimented with the handbags.
Let us know what you think and subscribe to our Newsletter for a first peek at new items and promotions!
Here are some of the outfits people voted as best for the summer trends.
J'Ad♥re bLaCk & wHiTe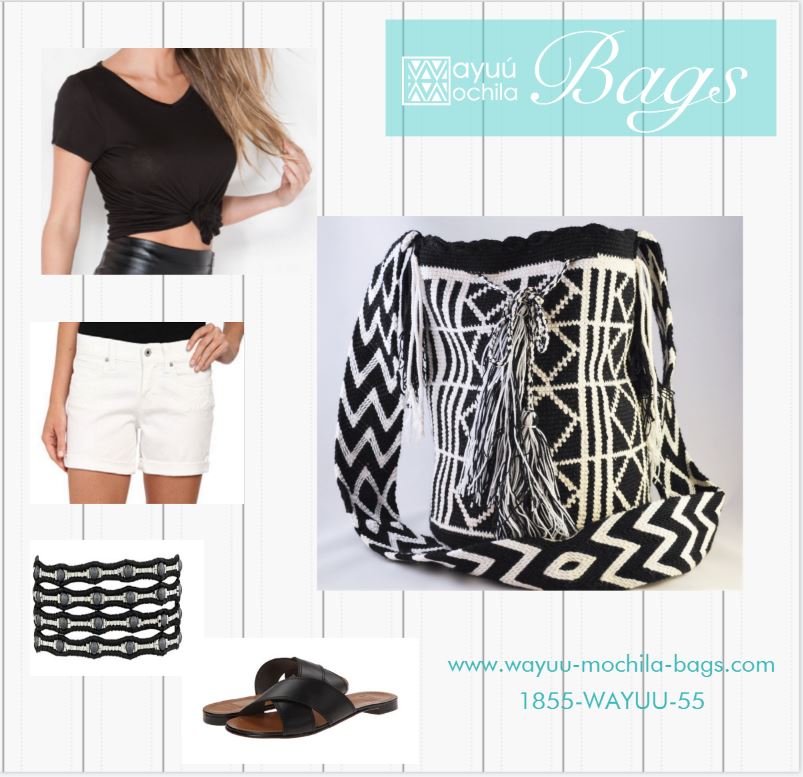 Many people do not like wearing Black for the summer. I say I LOVE black! so I pair My Black and White Wayuu Mochila Bag up with some white shorts, a black cropped shirt and some chic black leather sandals. During the summer, I like to keep my accessories simple! I adore this weaved jewelry peace to complete the look!
J'Ad♥re bLaCk & nEoN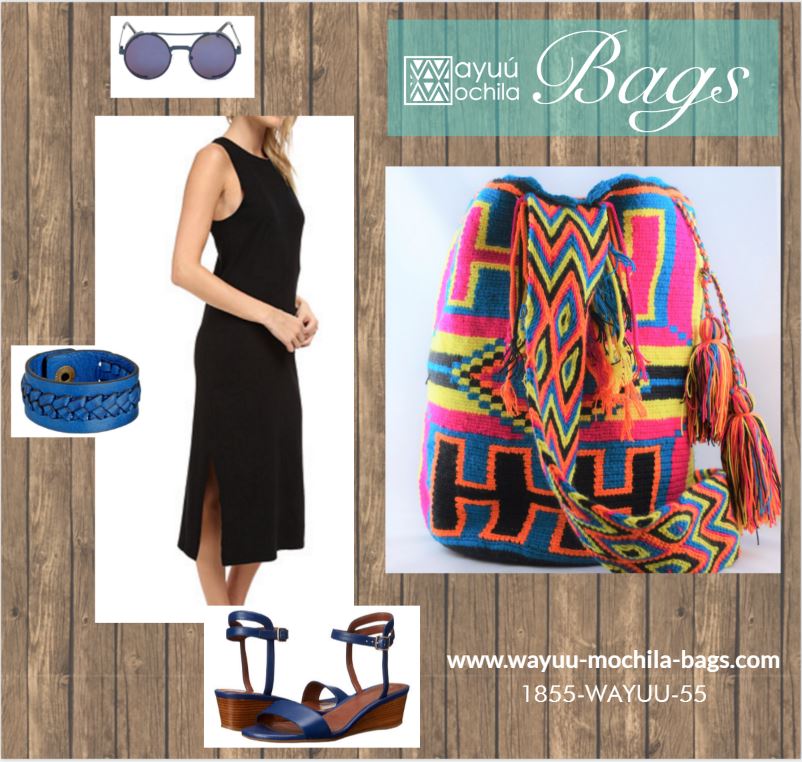 We all should own one of these simple yet trendy black dresses! It is comfy, sophisticated, and you can dress it up or down for any occasion. A Wayuu Mochila Bag and a black dress are practically a match made in heaven. Pick any color on the handbag to choose the accessories to complement the outfit. Easy way to achieve an unforgettable appeal.
J'Ad♥re nE♥N pInK & tEaL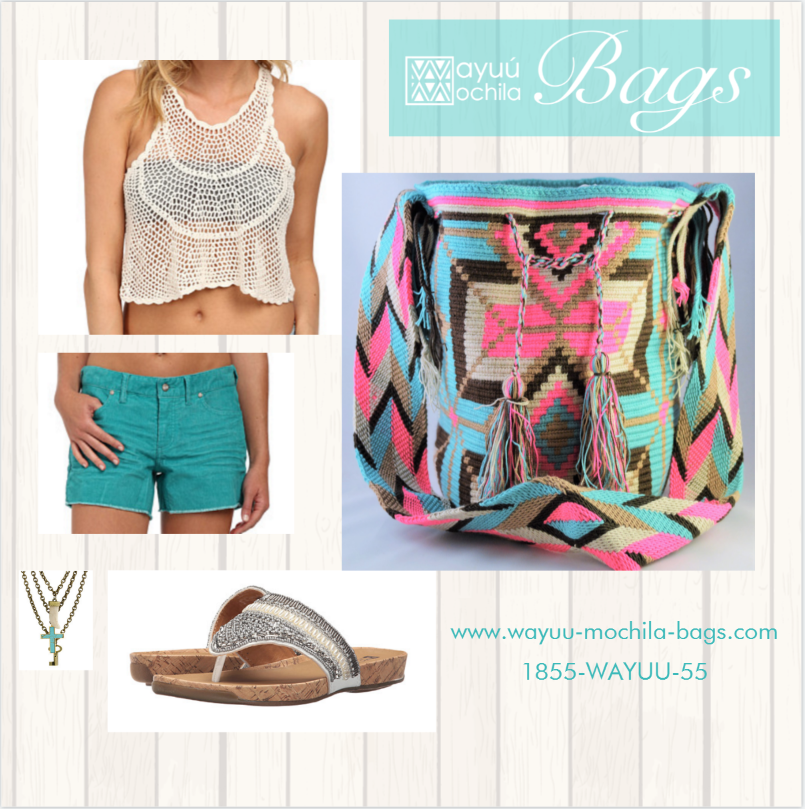 This is one of our most popular color patterns and you can see why! This Wayuu Mochila Bag really makes this outfit stand out. Pick a color in this bag and compliment it with any cream or white color items, layered necklace and some jeweled sandals for a feminine touch.